Book Course
Course Name
HT1204 - The Evolution of Yoruba Architecture and Contemporary Environment
Course Description
SESSION TWO: This course introduces students to Yoruba traditional architecture, art and culture by outlining theories, philosophy and aesthetics that serves as guiding principles. The course gives an overview of a traditional style dictated by culture, environmental conditions and available material. The course outlines important architectural elements and languages associated with Yoruba traditional architecture and how these elements can be utilised in solving contemporary environmental issues. Students will be introduced to the Yoruba culture that dictates their worldview and their construction methods.
Course Details and Overview
SESSION TWO
April 10th - May 16th, 2021
Meeting Time: 2hrs once a week for 6 Weeks
Venue: Zoom
Day and Time: Saturdays, 12pm - 2pm (EST) / 5pm - 7pm (WAT)
Prerequisites: None
Requirement for Certificate designation: One research assignment
Outcomes: Audit or Certificate
Required Readings: To be provided in the course online folder: a bibliography of African architecture publications, video documentaries and websites.
Course Overview:
Week One: Introduction to Yoruba people and their architecture
Week Two: Culture and Lifestyle in Traditional Africa
Week Three: Spirituality in the Built Environment
Week Four: The Elements of Aesthetics, Decorative and Symbolic
Week Five: Materials and Community Development Philosophies
Week Six: The Future, Evolution and Transformation of Yoruba traditional architecture
Research Requirement: Earn the CPDI Africa Certificate
Amount
$ 250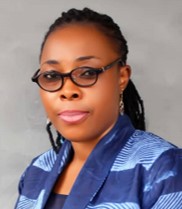 Professor Oluwatoyin Sogbesan
Professor Bio
Book Course