Book Course
Course Name
HT1214 - Towards an African American Inspired Architecture
Course Description

This course will explore an approach to architectural design that celebrates African American communities in the United States through referencing their culture, aesthetics, building practices and materials, and sense of spirituality. We will root the approach in the collective African Diaspora heritage of African Americans and examine how modern cultural trends relate back to traditional African traditions brought over by our ancestors. The goal of this course is to discuss and propose new forms of architecture inspired by the way African Americans perceive and utilize space as well as their unique challenges within an American context.
Course Details and Overview
April 10th - May 16th, 2021
Meeting Time: 2hrs once a week for 6 Weeks
Venue: Zoom
Day and Time: Saturdays, 12pm - 2pm (EST) / 5pm - 7pm (WAT)
Prerequisites: None
Requirement for Certificate designation: One research assignment
Outcomes: Audit or Certificate
Required Readings: To be provided in the course online folder: a bibliography of African architecture publications, video documentaries and websites.
COURSE OVERVIEW:
Week One: Introduction to the Architectural Heritage of the African Diaspora
Week Two: The Evolution of African American Architecture in the United States
Week Three: African American Culture and Spiritual Practices
Week Four: Exploring an African American Aesthetic
Week Five: African American Material and Community Development Philosophies
Week Six: Toward New Forms of African American Architecture
Amount
$ 250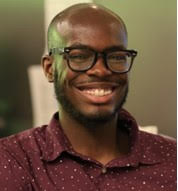 Professor Christian Coles
Professor Bio
Book Course