Course Name
HT1203 - Traditions and Heritage in Igbo Architecture
Course Description
SESSION ONE: Introduction to traditional architecture concepts, elements and forms; factors of influence and inspiration in the context of location, climate, culture and tradition, religion, material and technology; heritage, conservation and preservation of traditional architecture; contemporary status of traditional architecture and investigative field study/research geared towards enabling the students to acquire firsthand experience of some relevant information, communicated during the lectures.
Course Details and Overview
SESSION ONE
February 13th - March 20th, 2021
Meeting Time: 2hrs once a week for 6 Weeks
Venue: Zoom
Day and Time: Saturdays, 1pm - 3pm (EST) / 5pm - 7pm (WAT)
Prerequisites: None
Requirement for Certificate designation: One research assignment
Outcomes: Audit or Certificate
Required Readings: To be provided in the course online folder: a bibliography of African architecture publications, video documentaries and websites.
Course Overview:
Week 1: Traditional Architecture Concepts
Week 2: Elements and Forms of Traditional Architecture in Nigeria
Week 3: Factors of Influence and Inspiration
Week 4: Heritage, Conservation and Preservation of Traditional Architecture
Week 5: Contemporary Status of Traditional Architecture
Week 6: Investigative Field Study/Research (Report)
Research Requirement: Earn the CPDI Africa Certificate
Identification and documentation of one Traditional and Heritage Architecture project in the candidates Local Govt Area (LGA) and State in Nigeria (or the candidates country if not Nigerian).
Amount
$ 250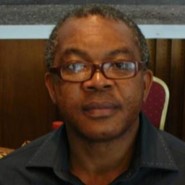 Professor Nduka Okey
Professor Bio
Book Course