Book Course
Course Name
HT1214 - Towards an African American Inspired Architecture
Course Description
What is an architectural design movement that celebrates and reflects African American culture? This course will explore an approach to architectural design that celebrates African American communities in the United States through referencing their culture, aesthetics, building practices and materials, and sense of spirituality. We will root the approach in the collective African Diaspora heritage of African Americans and examine how modern cultural trends relate back to traditional African traditions brought over by our ancestors. The goal of this course is to discuss and propose new forms of architecture inspired by the way African Americans perceive and utilize space as well as their unique challenges within an American context.
Course Details and Overview
Course Outline
This course is designed as an introduction to African American architecture and design aesthetics. By tracing the development of Black American design and aesthetics from their origins in Africa to their evolution to suit an American context, we will establish an argument for a new form of architecture that celebrates the lifestyle and place identity of African Americans. This course challenges the notion of Eurocentric architecture as being fully reflective of United States culture and particularly the African American community.
This course will investigate how African Americans have utilized space and engaged in placemaking practices throughout their history in the United States. We will draw on Black American cultural influences such as art, music, fashion, and interior design to find common characteristics that speak to a larger architectural style.
Our study will look at various projects of notable African American architects and designers that contribute to a larger design discourse.
Course Objective
Architecture at its core is a physical reflection of the belief systems, values, and way of life of a particular people group. The African American population largely ostracized from this discussion through the course of history are engaging in an ever-evolving discourse concerning what type of aesthetics and ways of building define their lifestyle. This course seeks to continue that discussion and provide students with a framework for their own inquiries into an architectural language that respects their diverse backgrounds.
The research becomes critical as African American developers and designers seek to create communities, public spaces, and cultural institutions that reflect the largely suppressed and constantly evolving collective cultural identity of Black Americans. Over the duration of the course, student will be exposed to different cultural artifacts, rely on their own experiences, and analyze the experiences of others to support the development of Design Briefs. A design brief, in lay terms is an outline of all the features that must be included in the building a client wishes their architect to design for them. In this scenario, students will be encouraged to create design briefs that can be used by architects, urbanists, and development initiatives such as CPDI Africa, for the development of modern African American architecture that seeks to preserve the African Diaspora architectural heritage.
Earn a CPDI Africa GSACA Certificate in African Centered Architecture!
Complete 3 (three) On Demand / In Person or Video Conference Courses at CPDI Africa GSACA and earn a Certificate in African Centered Architecture.
Make sure you have completed and submitted any assignments or research required by the instructor. Some Instructors require instead a group virtual meeting with their students, often scheduled to hold once a month.
Instructors are also available for additional knowledge sharing during their Office Hours, which are posted by the Instructor in the CANVAS classroom. Some Instructors are also available at your request for individual virtual meetings.
Contact your Instructor directly from within your CANVAS classroom, and for additional assistance contact us at design@cpdiafrica.org, cpdiafricaconnect@gmail.com.
Amount
$ 150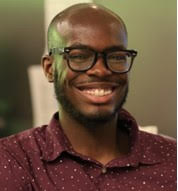 Professor Christian Coles
Professor Bio
Book Course