Book Course
Course Name
HT1212 - Typological Mining: Developing a Contemporary (Architecture) Philosophy from Traditional Hausa Architecture
Course Description
This course will attempt at the creation of a language and canon from contemporary readings and studies of traditional Hausa architecture. It shall attempt to hunt down and analyze the traditional architecture of the Hausas with the most modern methods to understand what it really means and how its meanings can be applied with the most advanced tools in solving todays Megacity problems.
Course Details and Overview
Course Overview:
Module One: The Traditional Hausa Plan: What does it mean?
Module Two: House not Compound: creating a new basis for understanding traditional form Week
Module Three: Systems not Objects: What really was the philosophical essence of Hausa Architecture
Module Four: The Traditional Courtyard
Module Five: The Street
Module Six: Birni: The Hausa City
Earn a CPDI Africa GSACA Certificate in African Centered Architecture!
Complete 3 (three) On Demand / In Person or Video Conference Courses at CPDI Africa GSACA and earn a Certificate in African Centered Architecture.
Make sure you have completed and submitted any assignments or research required by the instructor. Some Instructors require instead a group virtual meeting with their students, often scheduled to hold once a month.
Instructors are also available for additional knowledge sharing during their Office Hours, which are posted by the Instructor in the CANVAS classroom. Some Instructors are also available at your request for individual virtual meetings.
Contact your Instructor directly from within your CANVAS classroom, and for additional assistance contact us at design@cpdiafrica.org, cpdiafricaconnect@gmail.com.
Amount
$ 150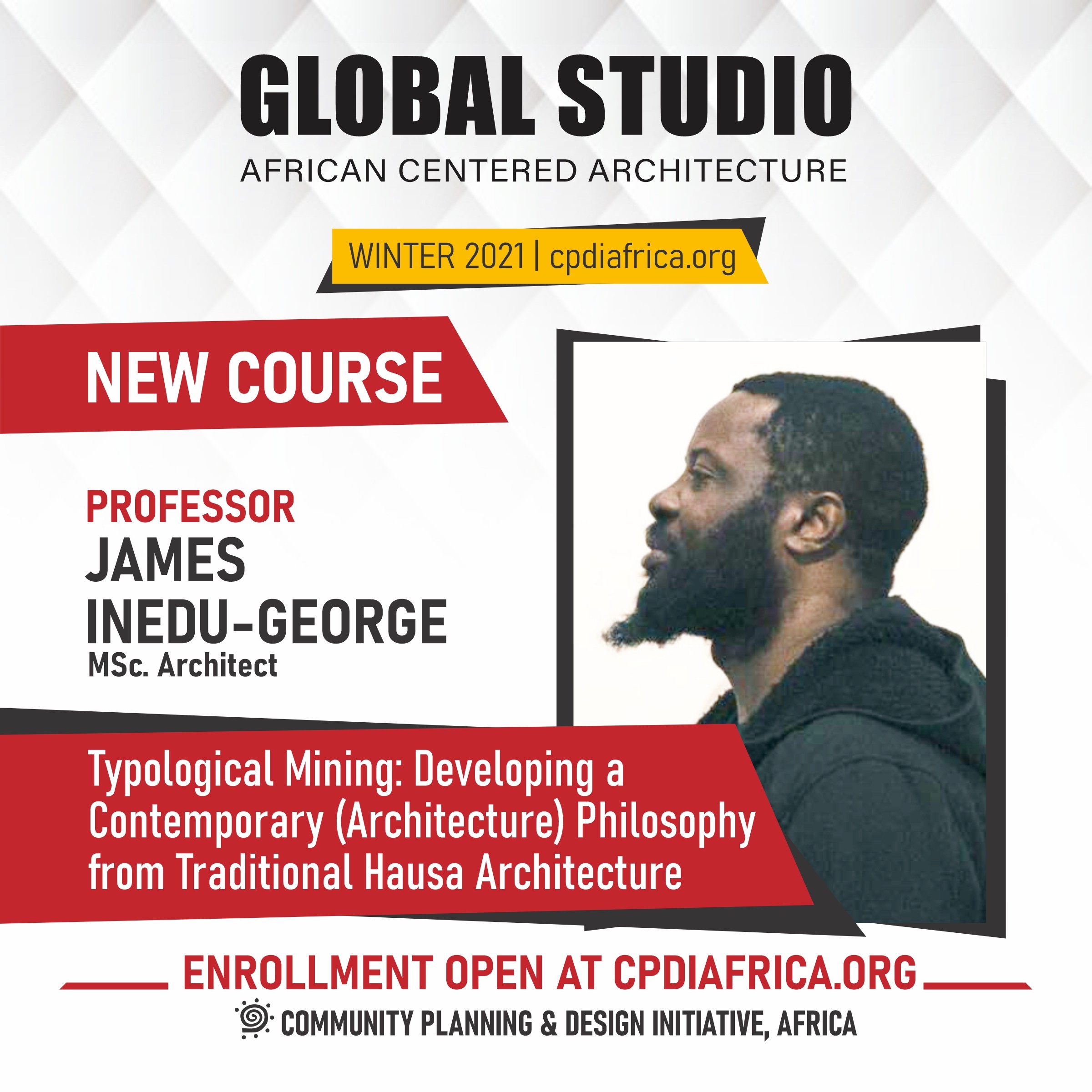 Professor Inedu George
Professor Bio
Book Course